At Quinlan, we believe the common saying "two hands are better than one" should apply to in-house marketing teams and digital agencies because we know how it can be done right. We believe in starting every relationship the same way, by getting to know each other and understanding your audience and business objectives through an initial discovery phase beginning with the completion of our iQ form. While some agencies are scared away by clients with strong in-house teams, we get excited.
We've partnered with in-house marketing departments in the past and know what it takes for both teams to succeed. Our job is to take your company's marketing efforts to the next level, not take over. One of our memorable partnerships involved an anime artist, a gaming convention and free samples.
Here's how we did it
Our client Mentholatum, a global producer of non-prescription health care products, approached us to help promote their Japanese-based lifestyle eye drop brand Rohto Jolt. We recognized limitations in reaching their Gamer target audience on social media and recommended a more personal way to reach them. Our goal was to get the product directly into the hands of their target audience and build brand credibility within the gaming community. Quinlan worked with Rohto Jolt to secure a prime booth position at PAX East, one of the nation's largest gaming conventions held in Boston, MA.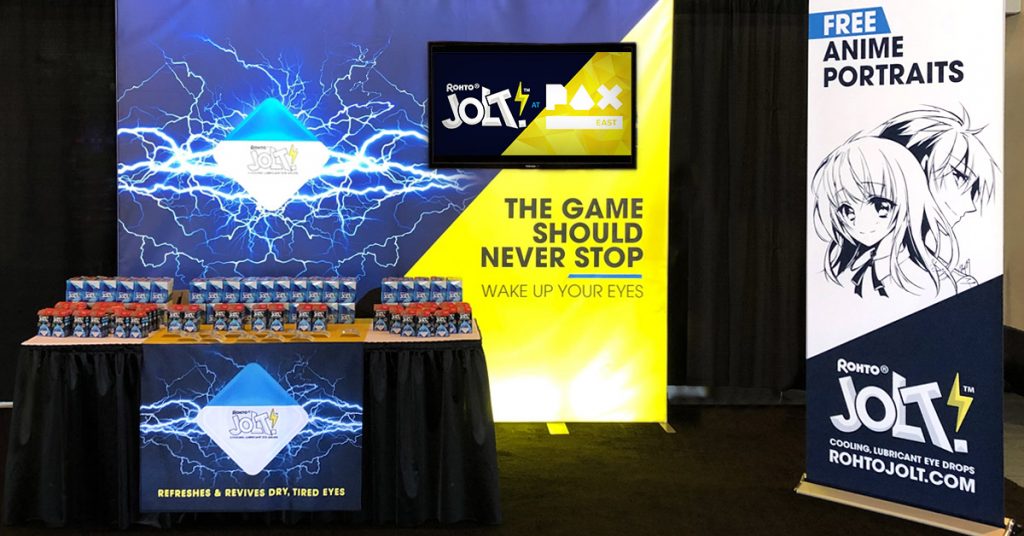 With a short lead time, we concepted a booth theme with interactive elements to encourage attendees to engage with our display. This concept involved free anime portraits from a Tokyo-based anime artist to connect with the brand's roots in Japan and gamers excited about anime. The booth backdrop had a monitor fixed within the structure to showcase brand creative and anime portraits from convention attendees. Plus, we hired brand ambassadors and maximized our booth's footprint to stage several product sampling opportunities.
We collaborated with Mentholatum's design team to finalize the booth design and banner up artwork. Quinlan handled the initial design concepting and production, and Mentholatum added all-new brand elements and refinements.
Beyond collaboration
To ease the flow of show day, we took on the responsibilities of planning and coordinating event details to ensure the booth was a success. Some of the groundwork we finalized included:
Anime portrait artist coordination
Logistics for sending portraits to attendees
Boston-based brand ambassadors
Product education for PAX sampling
On-site fact sheets to facilitate conversations with attendees
Step-by-step playbook to help Mentholatum representative

o Everything from lodging and event parking to product storage and Freeman labor assistance

Day-of troubleshooting for unforeseen on-site challenges
Social media promotions (Facebook & Instagram)
Our support didn't end at the start of the gaming convention. Throughout the event we shared anime portraits from attendees on Rohto Jolt's social channels and tagged users, as well as general promotion about the event partnership to build trust and legitimacy within the gaming community.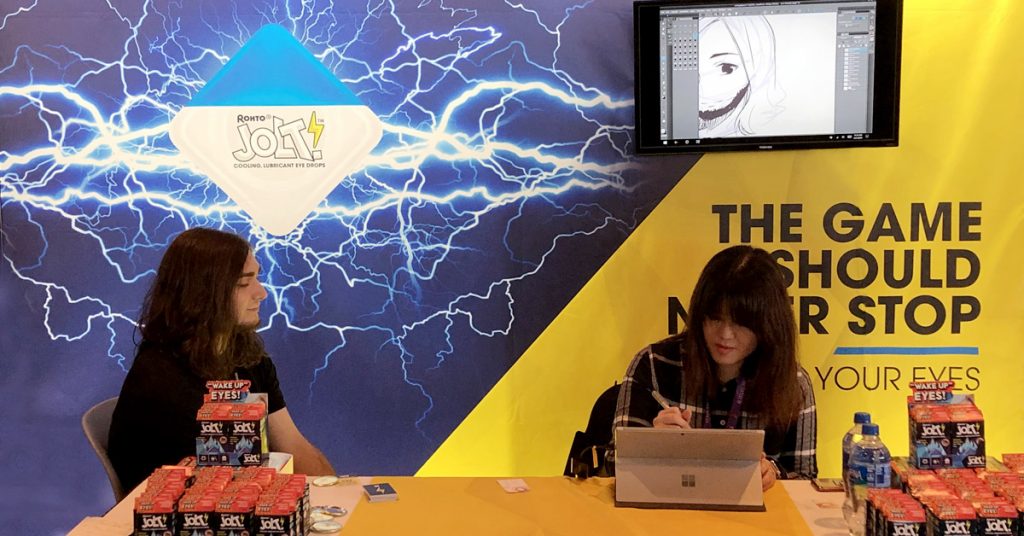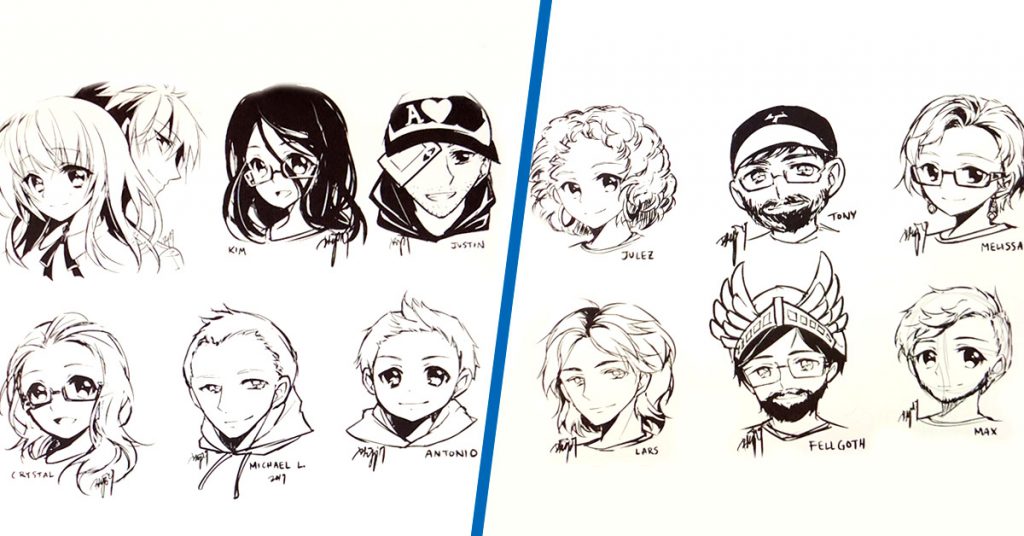 Uniting agency and in-house forces
Partnerships between marketing teams can be efficient and cost-effective. Here are our biggest takeaways from teaming up with an in-house department to pull off successful events and campaigns:
1. Find the right fit: Not all agency relationships are created equal. Finding an agency that complements the skills of your team can be challenging. Our iQ form is a great tool to help you reflect on your business objectives while providing us with the information we need to get to know you, your audience and your brand goals.
2. Become one team: Break down barriers that separate your teams and become one. If we see that our client has strong creative capabilities, we'll offer support with strategic media programs and implement existing assets. If our client's website is missing a lead generation component, we'll come up with a cost-effective solution to improve user experience.
3. Establish open communication: Determine a system of communication that keeps both parties in the know about project status and progress. Whether it's a quick, periodic status call or an informative email, our lines of communication are always open.
4. Build trust and transparency: We know building relationships takes time, but by learning from each other's background and experiences our clients can see that partnering with us makes sense long-term. We're confident in our recommendations and honest about things that aren't working. We can quickly modify our strategies to better optimize campaigns.
Learn more about how Quinlan can partner with your marketing team and seamlessly support your marketing programs. Contact us today.