Looking to stimulate your business during
the pandemic?
We're here to help.
Over the last 33 years, Quinlan has navigated through challenges, crises and recessions that have strengthened our foundation and helped us grow – and we want to help you do the same. We broke down the steps your business needs to take to recover from a hard hit and grow your sales after a pandemic.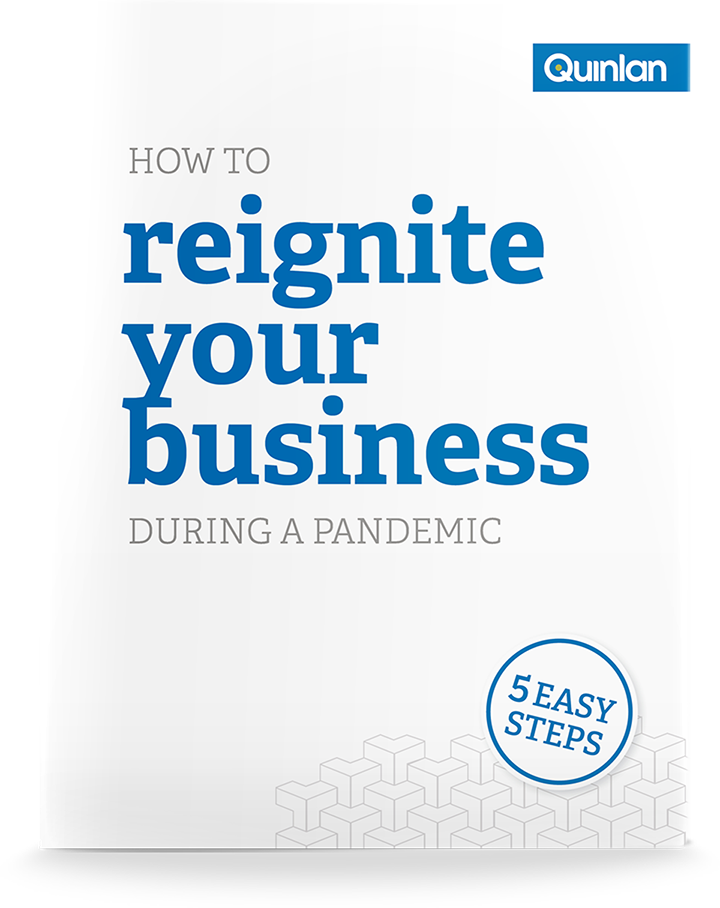 Learn more about how to adapt your strategy and reignite your business from the bottom up.
Learning to adapt and reset your workflow

How to create a buyer persona to connect with your ideal customer base

Why case studies and testimonials will help ignite sales

The best ways to reach out to your community

How to evolve your business practice for life after a pandemic